You are here
Beaches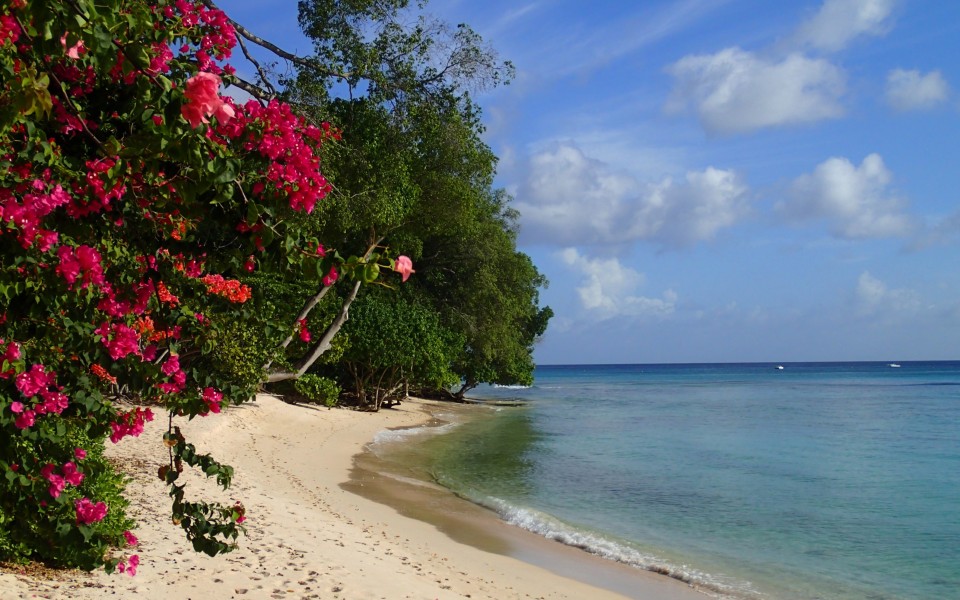 BEACHES
Barbados is a coral island which means that there are many beautiful beaches. The coastlines are incredibly diverse which makes the beaches even more interesting.
West Coast: The water is calm with white sand beaches. This coastline is where most of the upscale hotels and villas are located and it is ideal for swimming, snorkeling, scuba diving and sailing.
South Coast: The water is not as calm as the west coast but the swimming is safe and there are several white sand beaches that are popular with both visitors and locals. It is ideal for swimming, scuba diving, surfing, windsurfing and kitesurfing. Going further east you will find some of the most stunning beaches on the island like the Crane Beach and Bottom Bay. These white/pink sand beaches are surrounded by cliffs and the colour of the water is breathtaking.
East Coast: The water is rough as there is no land between there and the west coast of Africa. The sand is not as white as the other coasts but the beaches are deserted and quite stunning. Swimming on this coast is not recommended, unless in rock pools, and experienced surfers flock to Bathsheba, which is a world-renowned surf spot.  
North Coast: There are a few coves but this coastline's beauty stems from the high cliffs and rough sea that pounds them. It is ideal for hiking and photography.
All beaches are public as mandated by law. Topless and nude sunbathing or swimming are illegal. Barbados is close to the equator so please wear sunscreen, even on a cloudy day. The sun is hottest between 11.00 am and 2.00 pm so please be especially careful during these hours. Please do not fall asleep in the sun and make sure to drink plenty of water. If sitting in the shade be careful of manchineel trees as they are poisonous. They bear a small green fruit that resembles a crabapple. Do not touch the fruit or sit under the tree if it is raining, as this will blister your skin.